Guests:

2

Services:

Wi-Fi, Satellite TV , Breakfast included, Air conditioning, Private bathroom, Sea view balcony,

Electric socket by the bed, Shower, Desk, Wardrobe.
Bed Type:

1 Double bed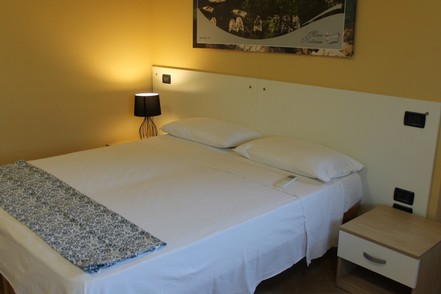 Guests:

4

Services:

Wi-Fi, Satellite TV , Breakfast included, Air conditioning, Private bathroom, Balcony,

Electric socket by the bed, Shower, Desk, Wardrobe.
Bed Type:

1 Double bed + 2 extra beds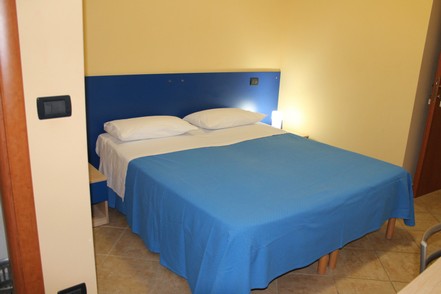 Guests:

2

Services:

Wi-Fi, Satellite TV , Breakfast included, Air conditioning, Private bathroom, Sea view balcony,

Electric socket by the bed, Shower, Desk, Wardrobe.
Bed Type:

1 Double bed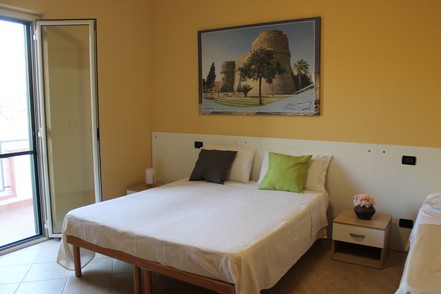 Guests:

3

Services:

Wi-Fi, Satellite TV , Breakfast included, Air conditioning, Private bathroom, Balcony,

Electric socket by the bed, Shower, Desk, Wardrobe.
Bed Type:

1 Double bed + 1 extra beds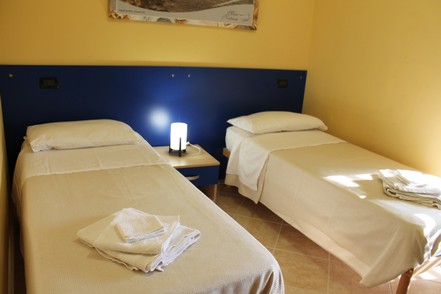 Guests:

4

Services:

Wi-Fi, Satellite TV , Breakfast included, Air conditioning, Private bathroom, Sea view balcony,

Electric socket by the bed, Shower, Desk, Wardrobe.
Bed Type:

1 Double bed + 2 extra beds
P.N.
Secure private parking
Bed and Breakfast Mare Nostrum
"
Stayed with my wife, for the umpteenth time, in the period of August .. well what about we feel at home. Pina and Mimmo are super hospitable, courteous and helpful. The structure is well maintained with extremely clean rooms. Really recommended. Nino and Maria.
"
"It is the second year that we stay for 2 weeks with our daughter. Large and comfortable rooms, equipped with excellent services, always perfectly clean and tidy. The hospitality and courtesy of the buildings make your stay very pleasant."
"
The welcome is all sign of courtesy and respect towards the guest who stays ... Cleaning and care of the spaces delight the sight and affection.
"